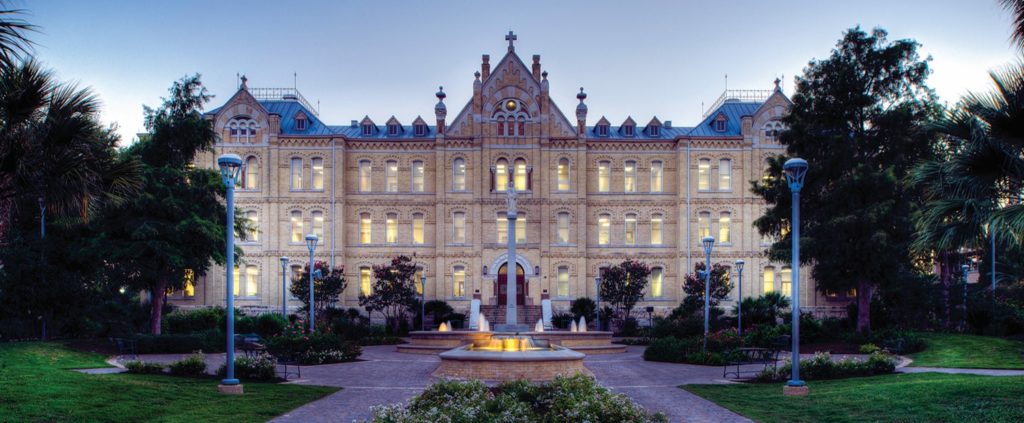 The Greehey School of Business' Graduate Certificate in Business Intelligence is designed to enhance data-driven decision-making skills. This program will offer students the skills and tools to explore and analyze data, improve their ability to discern the value of data in making predictions using cutting-edge modeling techniques, and develop strategically sound decisions to improve their work and the performance of their organization.
The Greehey School of Business has educated more than 10,000 graduates with an impactful blend of real-world exploration and ethical discussion to promote the positive, change-focused aspects of business.
The Graduate Certificate in Business Intelligence is offered at a fixed rate of $10,000, which includes tuition, required fees and course materials.
Courses are offered one at a time and mostly online in an eight-week format that provides flexibility for you to manage course work with work/life needs. You will work on experiential projects in all courses, providing a real-world approach to learning.
An introduction to programming and analytics skills necessary to find analytics solutions to business-related problems and opportunities. The course introduces the open source programming language R.

Introduction to Business Analytics
Students use Tableau and R to present the results of data analytics processes in powerful and convincing charts and infographics to understand the "how" and "why" behind vast quantities of data.

Visual Analytics and Management Decision-Making
Students are introduced to the development and interpretation of statistical models as they are used for predictive analytics, with an emphasis on a best-practice approach to statistical model specification.

Predictive Modeling
Students learn to apply business intelligence principles and techniques to a comprehensive understanding of business through a theoretical and practical understanding of core data mining concepts and techniques. Students will use the powerful SAS Enterprise Miner to solve real-world problems.

Using Data for Developing Business Intelligence
Students receive academic credit for the courses and will be able to transfer them towards an MBA from the Greehey School of Business provided they complete the certificate successfully with a satisfactory grade. The academic credit is valid for up to five years from the date of enrollment.
Who should get this certificate?
A decision-maker who uses data to aid in the decision-making process
A manager involved in producing reports and analyzing multiple data points to assess their relevance in business decision-making
A critical thinker who "connects the dots" to make better business decisions
An "outside the box" thinker who asks "what if?" questions using data
A proactive thinker who asks, "what else can we do with this data?"
An analyst who wants to use data to ask deeper questions about the "why" not just the "how"
About St. Mary's University
Founded in 1852 by Marianist brothers and priests, St. Mary's University is the first institution of higher learning in San Antonio and the oldest Catholic university in the Southwest. St. Mary's has been a critical part of the fabric of San Antonio for generations, producing graduates that are committed to exercising responsible and values-driven leadership to benefit the local, national and international community.

Learn more about the Graduate Certificate in Business Intelligence
Loading…
A mark of prestige and excellence
In support of the commitment to strong business ethics and quality instruction, the Greehey School of Business is accredited by the most prestigious accrediting body in the world – the AACSB.
Fewer than 7% of all business schools in the world are AACSB accredited.